please be patient, this page is graphically heavy, (but it's necesary)

---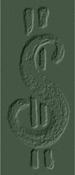 Items for Sale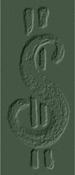 ---
Rings




1) One-of-a-Kind Sterling Silver chain mail ring with faceted garnet. Size 8. $95.oo

2) Sterling Silver and Copper ring with fresh-water pearls. Size 6 1/2. $45.oo

3) One-of-a-Kind 14K gold chain mail ring with square, faceted iolite. Size 6. $325.oo





Fused Earrings




4) Sterling Silver and Copper circle, fused post earrings. $13.oo

5) Sterling Silver and Copper vertical, fused post earrings. $13.oo

6) Sterling Silver and Copper petite, fused post earrings. $11.oo

7) Sterling Silver and Copper elemental, fused post earrings. $13.oo



Necklaces, Pendants and Rings

8) Lilith Sterling Silver pendant.
Engraved on her back are the words, "Lilith: Be Strong."

On satin cord or black cord; $29.oo A
On a Sterling Silver snake chain, (appr. 18"); $38.oo B


9) One-of-a-kind.Sterling Silver and 18K Gold necklace
with faceted amethyst and two fresh-water pearls
on a Sterling Silver snake chain, (appr. 18"); $175.oo

10) Venus of Willendorf "Plate" (Available in Sterling Silver or 14K Gold)

for Top of Chain Mail or Japanese Chain Mesh Ring. (Not one of a kind but made to order.)

Sterling Silver chain mail; Ring; $39.oo A
14K Gold chain mail; Ring; $225.oo B

Plate Above Can Also Be Used As A Pendant.
Sterling Silver pendant on a black cord or satin cord; Pendant; $14.oo C
14K Gold pendant on a black cord or satin cord; Pendant; $49.oo D
Sterling Silver pendant on a sterling silver snake chain; Pendant; $22.oo E
14K Gold pendant on a sterling silver snake chain; Pendant; $56.oo F


Necklaces can also be made to order, (handmade chain with pearls/beads etc.)
Prices for made to order pieces are on an individual basis.


11) Sterling Silver talisman for true love. Made to order; $14.oo A
14K Gold talisman for teu love. Made to order; $49.oo B
Other metal by request.


Please include the corresponding letter in the comment/address section on the order page.
...for example if you would like a Venus of Willendorf 14K Gold chain mail ring your order # would be 10B. (Check box 10 on the order page and in the comment section include the letter "B".)

Order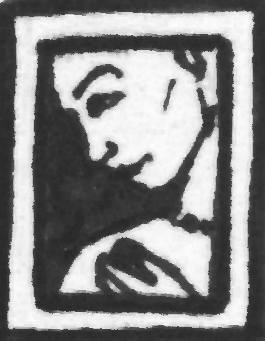 ---
Pieces 4-7 & 11 (above) are all handcrafted for each person. For this reason there will be slight variations from piece to piece. This keeps each piece unique in it's own way.
With rings please include your ring size. Items 1, 3 & 10 are "sizeable" so if the ring size shown (one items 1 and 3) isn't your size just include your size in the comment section on the order page.
Item 11 is easily changed per personal desires. If you wish to have a custom talisman made just include your wish, (please keep it simple: true love, money, strength, power etc.), in the comment section on the order page. No extra cost.
Thank you for your order! We would appreciate any comments/questions that you might have.
Please drop us a line or sign our guest book and mailing at the Che' Designs Homepage.