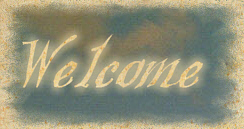 ---

.
To whom it may concern;
.
My name is Shannon McCracken-Barber and you are at one of my graphic
'sample' sites. I have included this site with my resume to show a little bit of what
I do.
.
I love all art mediums, (except oil painting), and I especially enjoy designing web pages
and doing graphic artwork. All logos and designs on this page were created by me.
.
Though I went to college and received a BFA, from an accredited art college,
I didn't get much training, through school, with computers or the internet
so much if what you see here is self-taught.
.
.
I have other sites that are more in-depth and/or more 'high-tech' and if you wish to
see one of those please just e-mail me and I will send it to you as soon as possible.
.
Thanks so much for your time and I hope you've enjoyed your visit.
.
.
.
Shannon McCracken-Barber
.

---
.